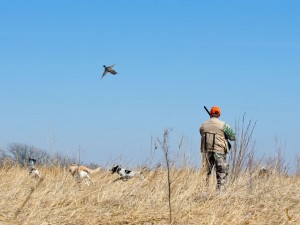 Our new membership program for the 2016/2107 season begins September 1st, 2016 and runs through August 31st, 2017.
Discount rates now apply towards all services, hunt packages, and retail purchases at the club except permits, gun sales, and gratuities.  Discounts apply to members and any guests, with no limits on guests.
Memberships can be individual or business- individual memberships include the member, spouse, and any dependents under 18.  Business memberships include the primary member and any employees.
You can renew over the phone, by mail, or by Paypal.
Please fill out the Membership Application and return via fax (402) 374-1174, email to office@pheasantbonanza.com, or mail to 3097 County Road O Tekamah, NE  69061.
---
28 Gauge
20 Gauge
$2500 Yearly Membership
20% Discount
12 Gauge
$5000 Yearly Membership
30% Discount
Clay Station Sponsorship
1 free hunt per year
If you have received a renewal notice and need to pay a pro-rated renewal amount, use the payment button below.