We are excited to have opened the Orvis Endorsed
Ben Schoonover Lodge 
for our 2015-2016 season. Overlooking the southern exposure of the Loess Hills, the Ben Schoonover Lodge features three stories with 15 rooms: 12 rooms featuring two queen beds, and three rooms featuring one king bed. Rooms measure 400 sq. feet and have full private baths. Each floor of the lodge has a lounge area, providing hunting groups privacy. A freestanding fireplace extends through all three floors, and we are excited to have a full commercial kitchen, bar, dining room, pool tables, conference rooms, balconies and outdoor seating.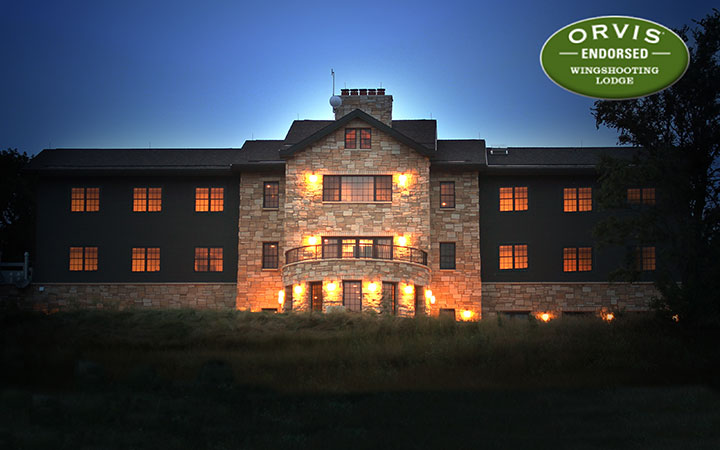 We continue to offer a first class dining experience, from garlic rosemary crusted prime rib, to duck sausage, to TD Niche Organic Pork Biscuits and Gravy. We offer an fine selection of craft beers, wine, and cocktails to accompany your dinner. Don't forget to leave room for apple pie!  To learn more about our menu and restaurant, visit the dining page.
We also offer Duece Ranch, a facility built in 2014 located on the adjacent property to Pheasant Bonanza.  It is literally two minutes away!  Duece ranch is a two story lodge with kitchen, two bathrooms, three private rooms (one single queen and two double queens) and an open main loft room with three queen beds.  You can view pictures of Duece Ranch here.
Corporate Retreats
Join us for your next Corporate Retreat! Pheasant Bonanza has four retreat levels to meet your needs. To learn more about booking your next Corporate Retreat, click here!
Lodging Availability
Please e-mail us or call the office to inquire about lodging availability and prices: (402)374-1765 or office@pheasantbonanza.com
---
---
Pheasant Bonanza is your Premier Hunting Destination for all your Midwest hunting needs in Nebraska and now Kansas! We offer a variety of packages including Pheasant Hunting, Waterfowl Hunting, Turkey Hunts, Deer Hunts, European Hunts, Day Hunt Packages, Overnight Hunt Packages, a Five Star Lodge, and Ice Fishing.