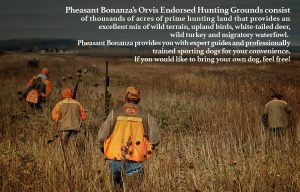 Our Orvis Endorsed Hunting Grounds consist of thousands of acres of prime hunting land. Our controlled grounds provide an excellent mix of wild terrain, upland birds, white-tailed deer, wild turkey and migratory waterfowl. We currently concentrate on providing the highest quality hunting experience for upland game bird hunters, and have expanded into our own waterfowl hunting blind. Whether you are a novice or a seasoned hunter, we specifically tailor every hunt to your experience level. Pheasant Bonanza can provide you with expert guides and professionally trained sporting dogs for your convenience. If you would like to bring your own dog, feel free!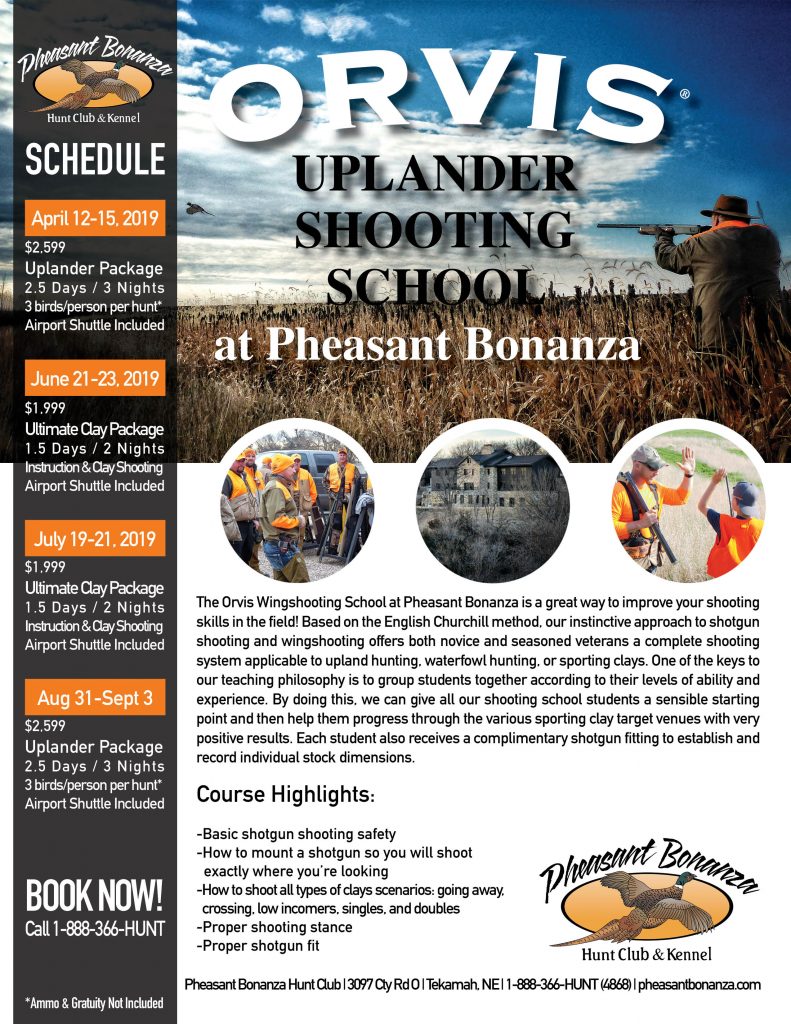 ---

---
Pheasant Bonanza is featured on an episode of Wingshooting USA!
Scott's Canadian friend finally visits the states for some fast pheasant action at Nebraska's Pheasant Bonanza... View the video here.
Pheasant Bonanza is your Premier Hunting Destination for all your Midwest hunting needs in Nebraska and now Kansas! We offer a variety of packages including Pheasant Hunting, Waterfowl Hunting, Turkey Hunts, Deer Hunts, European Hunts, Day Hunt Packages, Overnight Hunt Packages, an Orvis Endorsed Wingshooting Lodge, and Ice Fishing.