Join us for your next Corporate Retreat!
Pheasant Bonanza has four retreat levels to meet your needs at our Orvis Endorsed Hunting Lodge. To learn more about booking your next Corporate Retreat, or for questions, please e-mail us at office@pheasantbonanza.com or call the office (402)374-1765.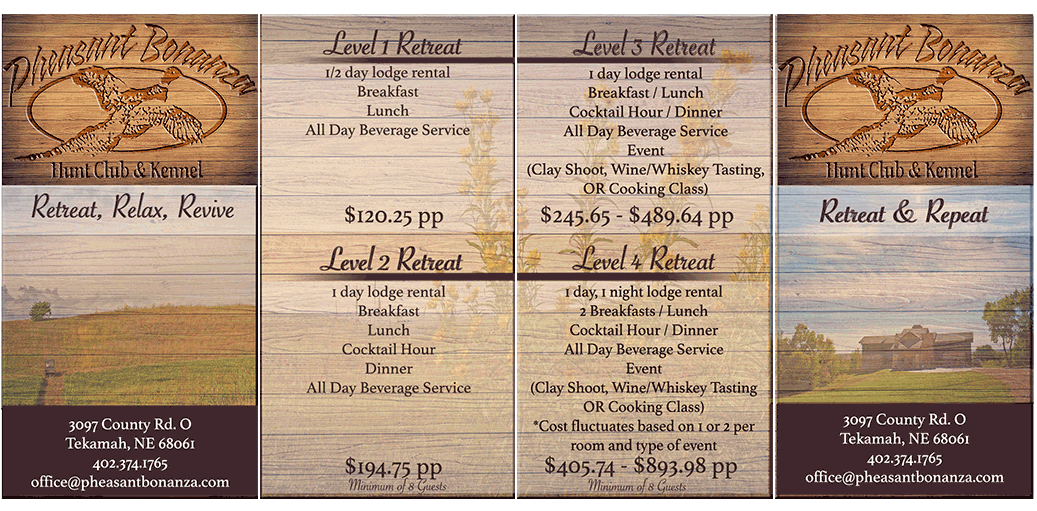 Pheasant Bonanza also offers the Ringnecks Pavilion for your group meeting needs.
---
Pheasant Bonanza is located near the Tekamah Municipal Airport - TQE (15 minutes distance) and Eppley Airfield - OMA (Omaha, NE - 1 hour distance).