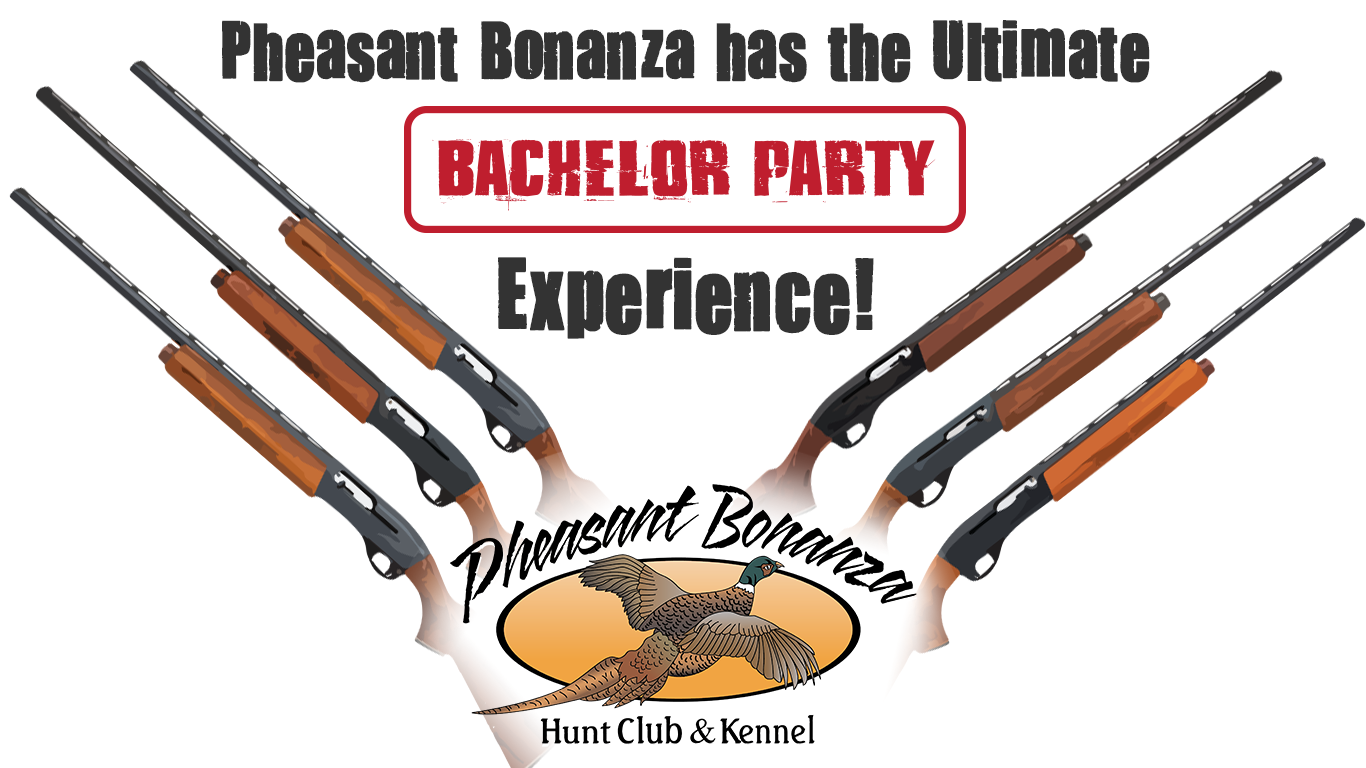 Attention Grooms & Brides!
Host your Bachelor/Bachelorette Party at Pheasant Bonanza!
Come shoot sporting clays, skeet, trap, etc for your bachelor/bachelorette party! Leave the planning to us and enjoy more time with your bridal parties.
We offer Day packages, Overnight packages, and the popular ALL-INCLUSIVE DRINK PACKAGES. Don't want to be tied down to one location? We are located near several bars/restaurants as well as less than an hour away from the nearest casino. There's also a winery within a 5 minute drive and several golf courses nearby.
Call for specific pricing or to book your Bachelor/Bachelorette Party today! (402) 374-1765
We can customize any package but here is example of a day package and overnight package:
OVERNIGHT PACKAGE:
1:30pm: Arrival/Check in
2pm-5:30pm:  Sporting Clays/Clay 
shoot
ing (all you want to 
shoot
)
6:00pm: Appetizers & All inclusive Drinks at Roosters
7:00pm: Dinner
8:00pm: Fire Pit, Cards, Pool Table, TV
Retire to lodge rooms at leisure
RETAIL  $275  SPECIAL $199/person
(*Check out at 11am next morning)
DAY PACKAGE:
12:00 pm Lunch at Roosters
1:00pm Sporting clays/Clay 
Shoot
ing (all you want to 
shoot
)
4:00pm  1 Hour All inclusive Bar
RETAILS $90  SPECIAL $75/person
NOTES: ALL INCLUSIVE & ALL YOU CAN SHOOT DURING THE SPECIFIED TIMES.
GROUPS OF 10 or more, BACHELOR'S PACKAGE IS FREE!!!!
*Additional meals, shells, gun rentals, cart rental, fishing can all be added if desired.